Procedures
How to install a NaiLift
Before installation
You should leave around 2.5 millimeters white free edge at the top of the toenail.
Cut the toenail straight across and trim it into a square shape.
Learn more about specific installations, if the free edge does not have enough length or is round shaped.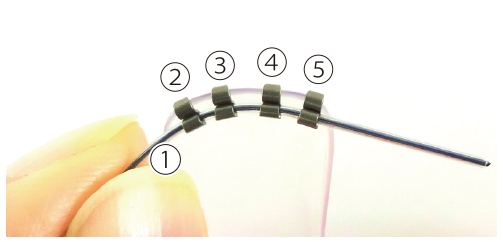 Install a NailLift
Move the clips to adjust space, before installation. Hold the wires in place under the free edge and install four clips starting from one of the toenail edge and corner firmly. The wires at the left end should be placed at slightly inside from the toenail corner as ①, and install and lock them in place in the order of ②,③,④,⑤ evenly.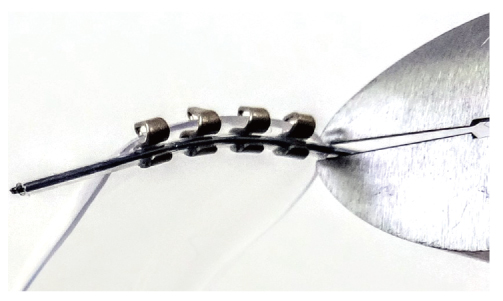 Cut the excessive wires
Make sure that the wires are placed under the toenail edges and corners. As a rule to use nippers here, always cut with the flat surface up. Put nippers under each corner of the free edge and cut the excessive wires at slightly inside from the toenail corners.
Dispose of the residue of the wires properly for your safety.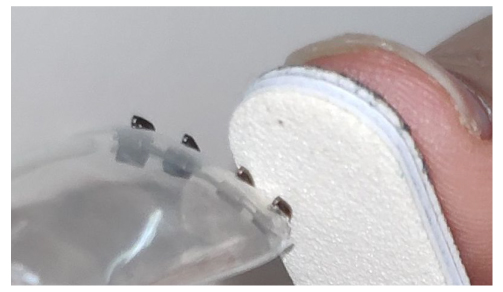 Fix a NailLift firmly
Push all clips against the toenail and double check that the wires are completely covered by the free edge. The provided nail file can be used here to press the clips into it, even though the clips are slippery. The toenail edges are now lifted. The reshaped edges may be sharp and catch your socks or towel. In that situation, file both corners of the free edge to make them smooth and round by the white side of the nail file.
Learn more about specific installations for too thick or thin toenails.
                              →Before installation
What if a toenail is "not big enough"?
Reduce the clips to fit the toenail width.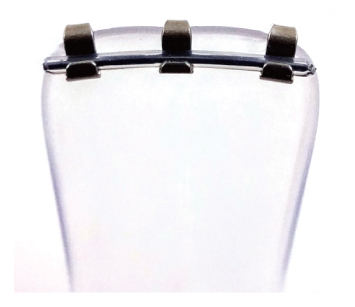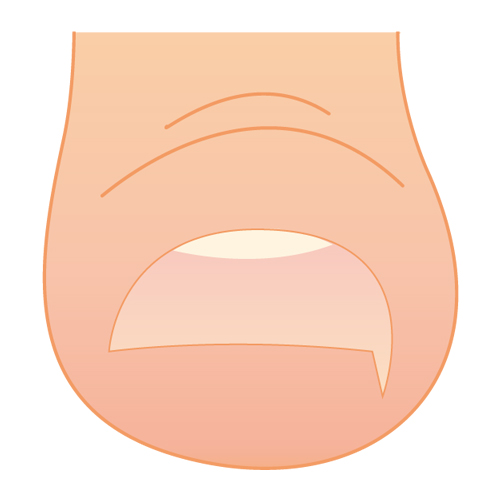 An installation for a toenail that one or both lateral edges are sharply angled vertically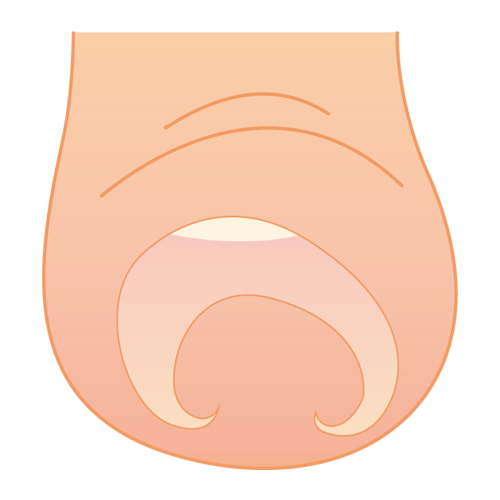 An installation for a toenail with the edges which roll into the skin deeply (It's difficult to install clips.)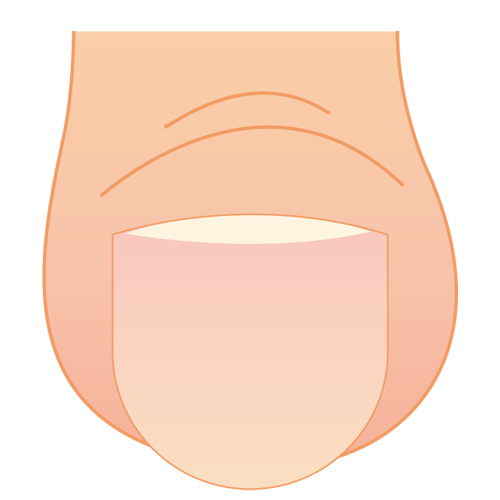 An installation for a toenail with rounded corners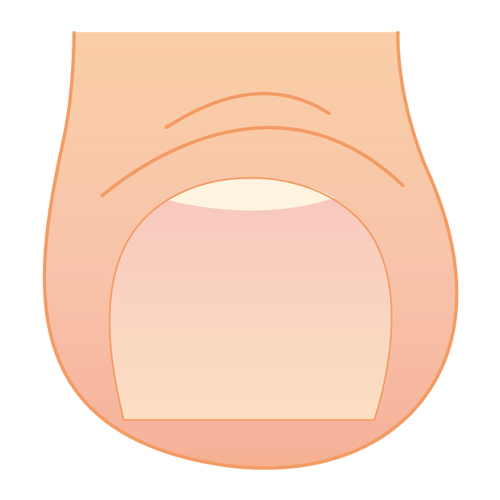 An installation for a toenail that the free edge is not long enough to install clips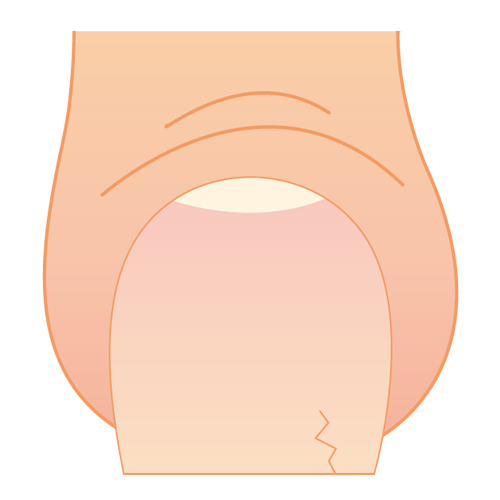 An installation for a cracked toenail
How to remove clips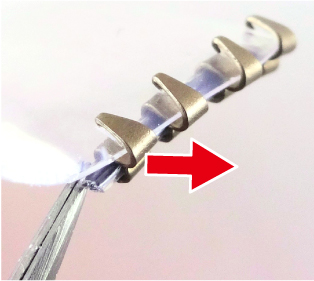 A NailLift takes at least one or two weeks for the desired shape setting.We recommend keeping a NailLift on all the time as long as possible until the toenail grows uncomfortably long.
If the free edge is long enough, you can cut the toenail with the clips installed.
If it's not long enough, insert tweezers etc. behind the clips and pull them out.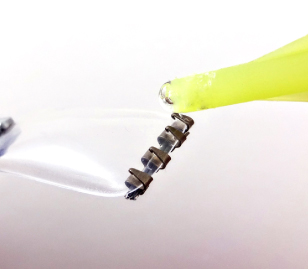 The toenail coated with instant glue or gel nails can be cut with clips installed.
Our nail file also helps to get rid of the clips without cutting the toenail.
Learn more about how to remove the clips applied over gel nails.